C.A.V.E. GALLERY PRESENTS
TALISMAN
NEW SOLO EXHIBITION BY MAX NEUTRA

THIS SHOW WILL BE ON VIEW AT KAABOO ART & MUSIC FESTIVAL IN SAN DIEGO, CA.
SEPTEMBER 14 THRU 17
MAX NEUTRA WILL BE AT KAABOO FOR ALL 4 DAYS!



PLUS: SPECIAL LIVE PAINTING BY BRI CIREL & JOHNIE THORNTON!

ALSO ON-VIEW – NEW ARTWORK BY:
AMANDA 'MANDO' MARIE,
THE LOST OBJECT (X-O),
LOUIS MASAI,
LI-HILL
BISCO SMITH,
VINZ,
SIT, JOHNIE THORNTON
, BRI CIREL & JOSH 'BAGEL' KLASSMAN.

PS: WE STILL HAVE A FEW OF THE "LOS ANGELES CITY-SCAPES" SILK SCREEN PRINTS AVAILABLE!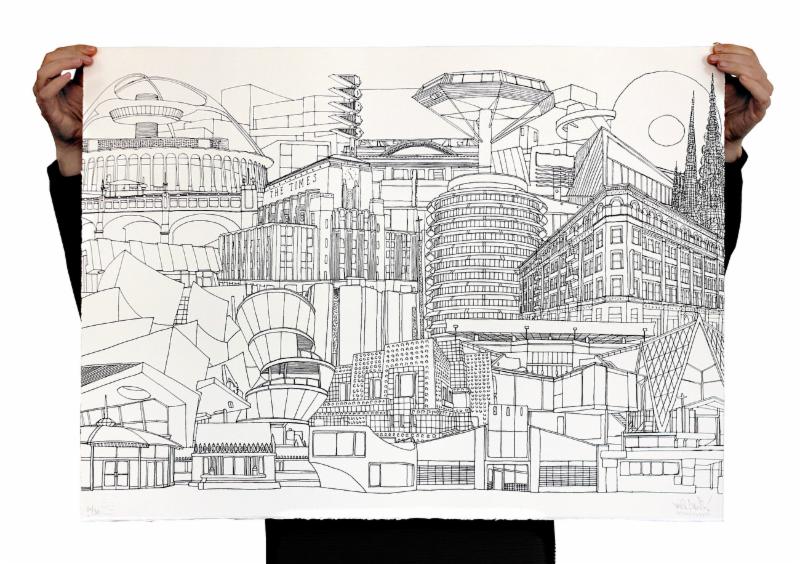 "Los Angeles City-scape"
Hand Pulled Silk Screen on Archival Paper w/ Deckle Edges
Very Limited Edition of 30!
Signed, Stamped & Numbered by the Artists
30in x 22in (76cm x 56cm)
$250 Unframed